These Hands Massage Gift Certificates available HERE
Give the gift of Health and Relaxation for every occasion. Click the gift box below to find event-specific gift cards.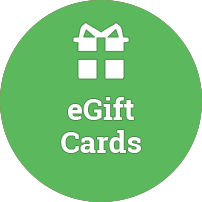 Relax and Unwind
Melt away the stresses of your daily life with a massage from These Hands in Wausau WI. Add years to your lifespan by reducing your anxiety and stress. Not only can you find pain relief with us, but you can also find inner peace in our soothing environment. Both physical and mental tension will melt away.
Professional Massage Therapy
All the massage therapists at These Hands Massage are state licensed and nationally certified. This means they will treat you with compassion, listen to your needs, and personalize your massage.
Massage Techniques
Our massage techniques include: Thai, pregnancy, deep tissue / trigger points, myofascial release, oncology massage, craniosacral, hot stone, aromatherapy and sports massages. Consult with our therapists to determine the best technique for you.
Recovery quickly from injuries, avoid unnecessary medications, & recovery quickly with professional pain relief massage therapy services.
Target the source of your pain, improve performance, and take some time to relax with our sports injury treatment massage services today..
Feel better, get healthier more efficiently, & absorb nutrition the natural way with the technology of our Isotonix supplements & minerals.
See What Our Customers Are Saying About Us
Jenifer's experienced hands are sensitive to your anatomy and know exactly how to relieve stress and tension from your body. She adjusts to your sensitivity to ensure a relaxing massage with therapeutic results. I HIGHLY recommend her to everyone. She is also very respectful of her clientele.
Awesomeness! Jennifer has great people skills and makes the whole experience so peaceful!
Jennifer gives the most healing and wonderful massage I've ever experienced, and I've had massages in Chgo, NY, Mexico, Bahamas, and Chile! Her hands somehow discover all the spots that need her loving attention. My 3 top reasons for living in Wausau: (1) family (2) Nature (3) These Hands!!
Great staff, beautiful place, and give the best massages. What more could you ask for?! Recommend to everyone!